Details: 8 Days Guided Motorbike Tour Hanoi - Hoi An
Day 1: Hanoi – Phu Yen. 170km. 5hr ride.
Leaving Hanoi and breaking out of the delta plains. Riding through the endless limestone karts scenery of the Northwestern region. Mixture of good roads and small village dirt tracks. Lunch in local restaurant, dinner in town, overnight at hotel.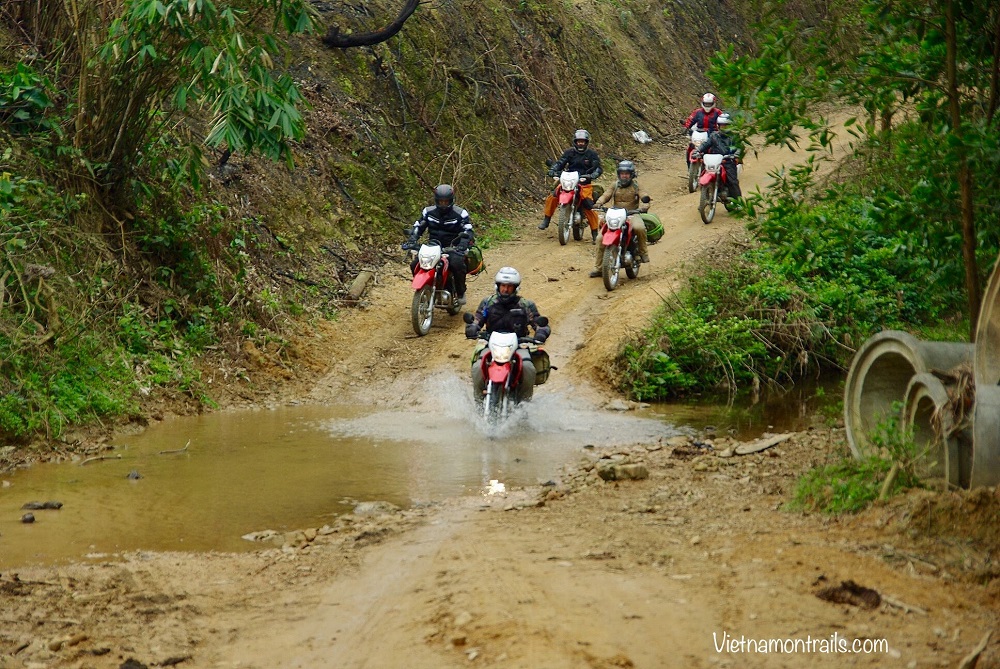 Day 2: Phu Yen – Mai Chau. 170km. 6hr ride
There are many small roads that lead into the mountainous region of Mai Chau, so we'll take the chance to ride out to the isolated H'mong, Dao and Thai villages on a mixture of small paved road and off-road tracks. Arrive in Mai Chau by around 4.00PM. Dinner and overnight at home-stay in a stilt house in Mai Chau village.
Day 3: Mai Chau – Tan Ky, 250 km, 6hr ride.
Say goodbye to the family, we ride today on a small, spectacular paved trail along the beautiful Ma river until Ngoc Lac town where we stop for lunch. Hit the Ho Chi Minh trail (now a newly built highway) all the way to Tan Ky town where we spend the night in a hotel.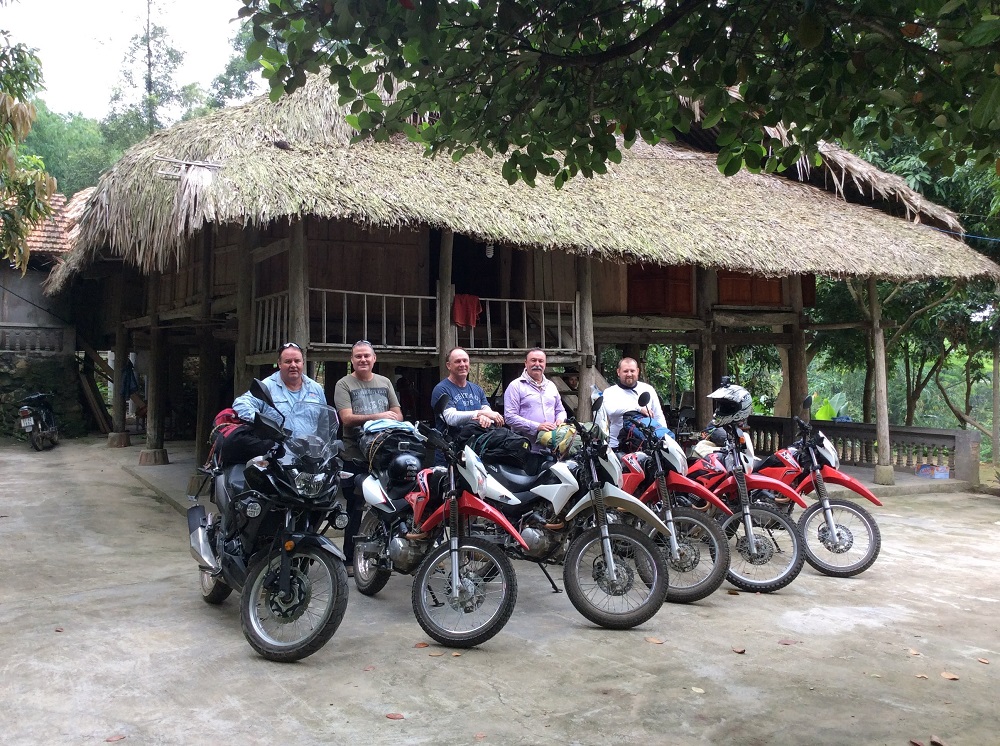 Day 4: Tan Ky – Phong Nha, 280 km, 6 hr ride.
Continue riding on the Ho Chị Minh road to Phong Nha – Ke Bang, the biggest and also the most beautiful National Park and caves in Vietnam and Indochina, it's now a UNESCO World Natural Heritage site. The karst formation of Phong Nha-Ke Bang National Park has evolved since the Paleozoic (some 400 million years ago) and so is the oldest major karst area in Asia. Subject to massive tectonic changes, the Park's karst landscape is extremely complex with many geographic features of considerable significance. The vast area, extending to the border of the Lao People's Democratic Republic, contains spectacular formations including 65 km of caves and underground rivers. Dinner and overnight at hotel.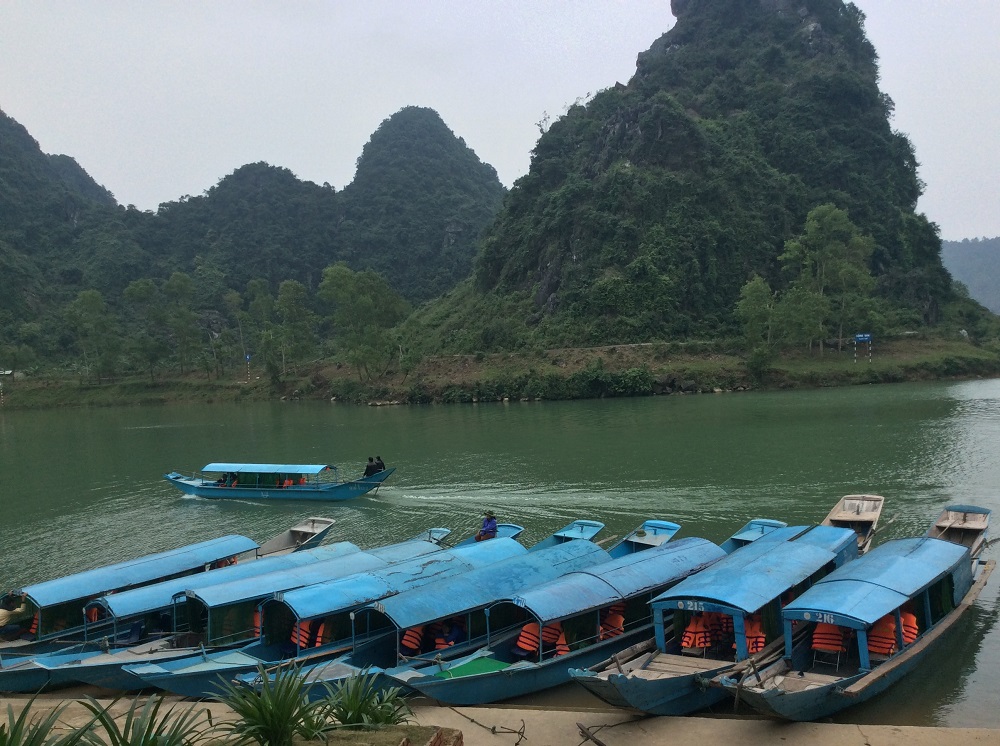 Day 5: Phong Nha – Khe Sanh, 220 km, 7 hr ride.
We strike South through foothills which were once sprayed heavily by Agent Orange towards the former DMZ. There is still much evidence of bombing on the mountain sides and from time to time, we will see remnants of the original Trail. We take in to the famous Western Ho Chi Minh Trail until Khe Sanh (former US Marine base). Dinner and overnight at hotel in Khe Sanh.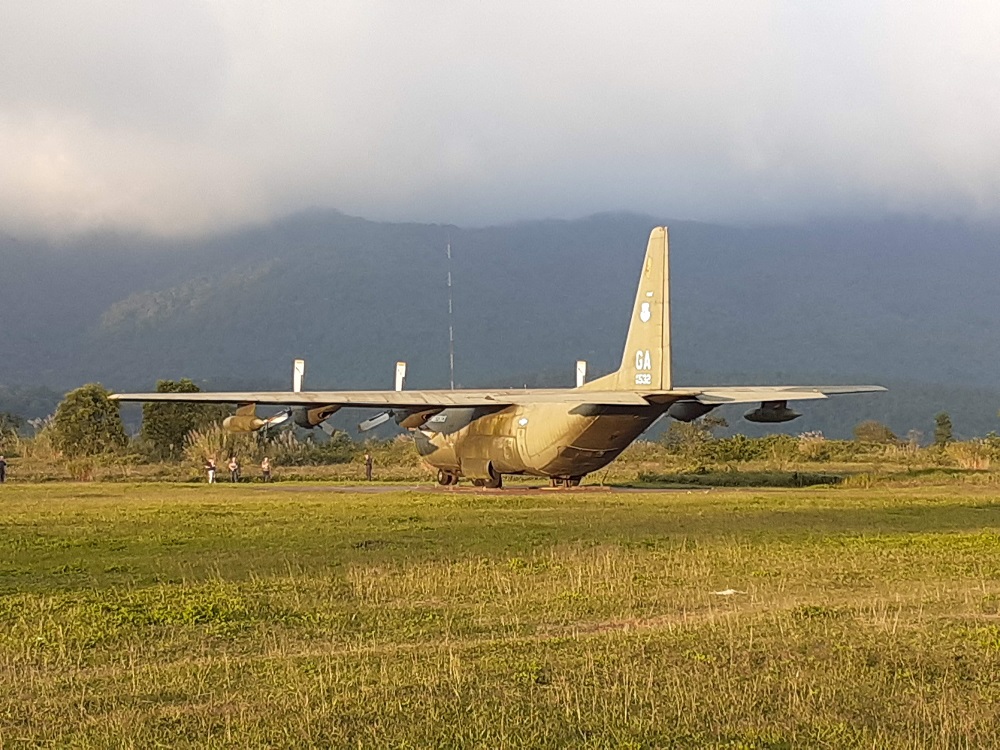 Day 6: Khe Sanh – Vinh Moc Tunnel – Hue, 200 km.
In the morning, we head South over the Da Krong Bridge (built by the Cubans in 1973) into the infamous A Shau valley, an area of intense wartime activity. Riding on the famous road No9 where the mountains still barren due to the extended effects of Agent Orange. We towards the former DMZ, the famous Hien Luong Bridge (former demarcation line between North and South Vietnam and finally at Vinh Moc tunnel, we continue the ride on a small road that goes along the coast until the beautiful City of Hue which lies along the banks of the Perfume River. Dinner and overnight at hotel in Hue.
Vinh Moc is a tunnel complex in Quang Tri, Vietnam. During the Vietnam War it was strategically located on the border of North Vietnam and South Vietnam. The tunnels were built to shelter people from the intense bombing of Son Trung and Son Ha communes in Vinh Linh county of Quang Tri Province in the Vietnamese Demilitarized Zone. The American forces believed the villagers of Vinh Moc were supplying food and armaments to the North Vietnemese garrison on the island of Con Co which was in turn hindering the American bombers on their way to bomb Hanoi. The idea was to force the villagers of Vinh Moc to leave the area but as is typical in Vietnam there was nowhere else to go. The villagers initially dug the tunnels to move their village 10 metres underground but the American forces designed bombs that burrowed down 10 metres. Eventually against these odds, the villagers moved the village to a depth of 30 metres. It was constructed in several stages beginning in 1966 and used until early 1972. The complex grew to include wells, kitchens, rooms for each family and spaces for healthcare. Around 60 families lived in the tunnels; as many as 17 children were born inside the tunnels.
The tunnels were a success and no villagers lost their lives. The only direct hit was from a bomb that failed to explode; the resulting hole was utilized as a ventilation shaft.
Day 7: Hue.
Hue City is the former imperial capital of feudal Vietnam and is a perfect place to relax after our driving to date. Take a boat cruise along the Perfume River to visit the tombs of the former Emperors Minh Mang and Tu Duc or visit the remains of the Imperial Citadel, which was largely destroyed during the Tet Offensive in 1968. Overnight in Hue.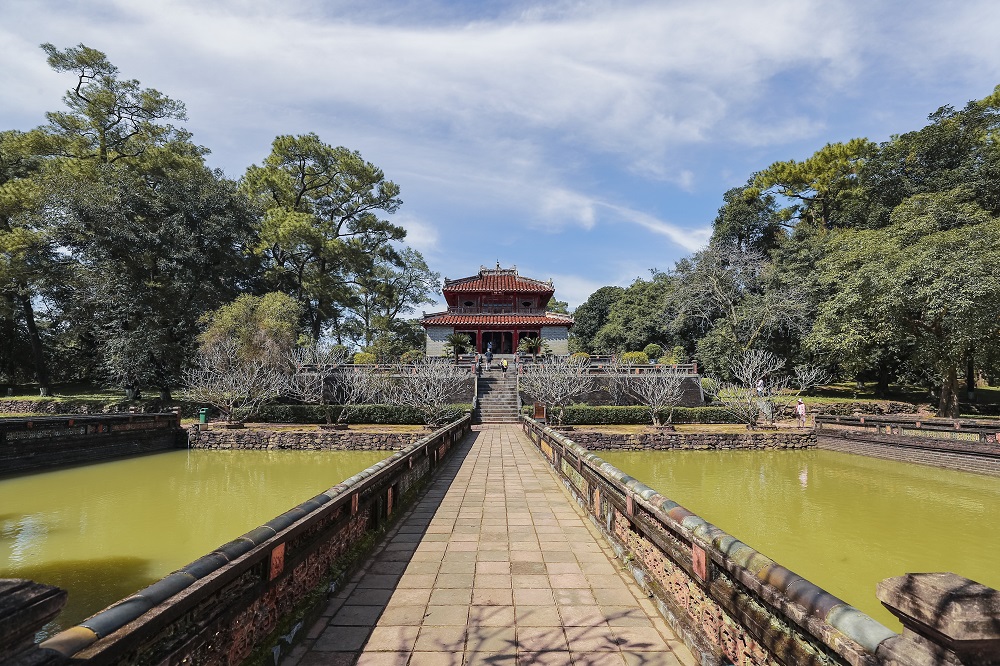 Day 8: Hue – Hoi An, 160 km, 5 hr ride.
Join the National Highway No1 and head up the Hai Van Pass (Cloudy Pass) before the World Heritage site of Hoi An, a major trading center in South East Asia in the 16th and 17th century. Arrive in Hoi An in the after noon. Tour finished at the hotel in Hoian.
TOUR COST FULL PACKAGE 8 DAYS TRIP
The following cost has been calculated for a party from 1 – 15 people. Please note that the cost is different depending on the type of motorbike that you choose for you trip.
| | | | |
| --- | --- | --- | --- |
| Tours riding CRF/KLX 250 – 300 | Cost  | Tours riding CRF/KLX 150 | Cost  |
| | | | |
| Group of 1 rider | $1.600 USD | Group of 1 rider | $1.200 USD |
| Group from 2 – 6 riders | $1.200 USD | Group of 2 – 6 riders | $1.000 USD |
| Group from 7 riders | $1.000 USD | Group from 7 riders | $900 USD |
| Pillion passenger |   $800 USD | Pillion passenger | $800 USD |
| | | | |
Customers take single room at hotel, extra charge: 30$ US /night.
Inclusions:
Motorbike as Honda or Kawasaki 150cc – 250cc – 300cc with material insurance

Fuel

Experienced motorbike Tour – guide/Mechanic.

Meals as mentioned: Breakfast, Lunch, and Dinner

Accommodation (standard hotels 2 – 3 stars – Home-stay)

Fee to transfer the bike back to Hanoi

Entrance fee to the sightseeing during the trip.

Drinking water during the driving time.

Support truck (Applied for groups from 5 riders)
 Exclusions:
International air tickets.

Vietnam visa.

Travel Insurance. All persons are expected to arrange their own insurance. We highly recommend purchasing travel insurance from home.

Optional Activities

Beverage and alcoholic drinks.

Personal expenditure such as telephone, laundry, shopping and any other services not clearly mentioned in the program.
Hotel  List: Be Confirmed when booking the trip.
BOOKING TERMS & CONDITIONS
Confirmation
As per our company policy, booking will only be confirmed on receipt of advance deposit.
Tour package:

Single travel service such as car rental, air tickets bookings or hotel reservations:
 Deposit and Payment
Deposit can be settled by cash or wire transfer 90 days at least before the departure. The balance can be paid by cash or credit cards upon your arrival in Vietnam.
 Amendment
There is no fee for any change or amendment you make prior to your final confirmation. Otherwise, amendment or cancellation fees may be charged (subject to Vietnamontrails tour supplier policy). Because we will launch the booking reservation immediately after we receive your final confirmation and starting from that point, service's amendment/cancellation fees may be applied by our local service providers such as hotel, restaurants, airlines companies…
Please note that we will not charge you any fee if our service providers do not charge us.
Touring Map
Other posts
---